Events
Account Reconciliations Demo with OneStream XF
Year-end close 2020 has been one of your highest priorities in January. But how to avoid surprises in your financial statements? How do you know your balance sheet doesn't contain any unexplained items that may result in a P&L recognition going forward?
Account Reconciliations is a OneStream XF marketplace application that provides the functionality to reconcile data imported from the general ledger into the OneStream platform. Satriun consultants have extensive knowledge how to configure this marketplace application and to implement it as part of your close process. Reconciling accounts in OneStream XF increases the comfort and auditability of your financial statements. Join this webinar to see Account Reconciliations in action!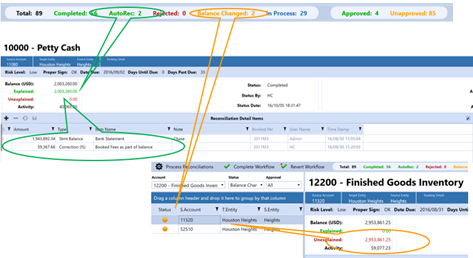 This webinar provides you:
How to leverage the functionality of the OneStream XF platform by using Account Reconciliations.
How to reconcile the general ledger accounts and what are the different methodologies used.
How to reconcile general ledgers with subledgers.
How to reconcile multi-period activity and multicurrency balances.
How to create a full audit file with the reconciled items.
Don't miss this demonstration!
Click the button
When & where
- Recorded session