The Power BI-connector for CCH® Tagetik
Breaking through the status quo by offering a cutting-edge Power BI connector for CCH® Tagetik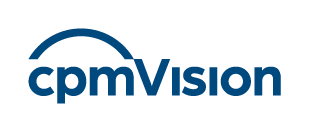 cpmVision offers a Power BI connection for CCH® Tagetik with the same powerful embedded financial intelligence that CCH® Tagetik users have grown accustomed to. All installations of CCH® Tagetik are compatible, on premise and cloud with for example SAP HANA. No longer do you have to make concessions when using financial dashboards and reports through Power BI. The financial intelligence isn't necessarily just for the finance department, but parts of the insights in Power BI can be shared within your organisation as well.
Financial Intelligence
On the fly insights in your financial statements. Standardized and completely built in Power BI.
Dynamicity
Keep the same, reliable insights from time to time. Power BI adjusts to Tagetik configuration.
Interactive & on the go
Static data becomes interactive data – not just on your computer but on all devices. IBCS certified.
Why choose Satriun
Recognized CPM experts
Satriun's advice is independent
We have a detailed understanding of the software of our Technology Partners and we have a good, close working relationship with them. Our advice is however independent. We have made a deliberate choice not to sell licences as that could leave us open to other considerations, whereas Satriun is all about looking to see what your organization really needs and being able to provide impartial advice.